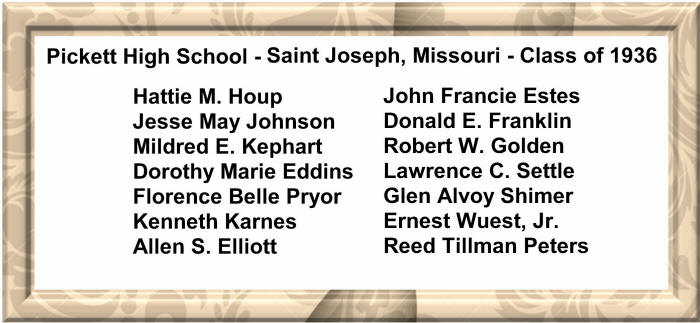 I haven't found pictures for the Class of 1936, yet.
At least we have their names.
Lawrence Chalmous Settle, was my uncle.
He went by the nickname of "Larn" or "Larney".
He married Evelyn Emagene De Shon, my dad's sister.
They are both buried in White Chapel Cemetery, Gladstone, Missouri.